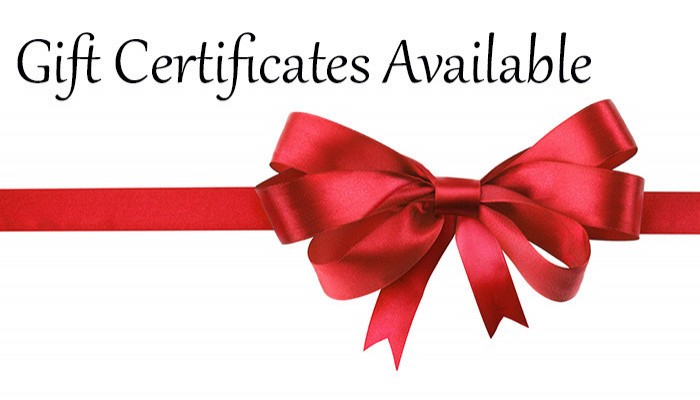 The gift certificates will be emailed directly to you and you may print it. You will be sent a invoice to pay for gift certificate.
Payment must be made before receiving the gift certificate.
All payments accepted.
Gift certificates only valid for services purchased. No transfers to other services. No refund on gift certificates.