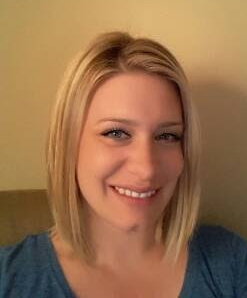 Tiffany Richards
(massage therapist/ owner)
Education: Kishwaukee College in Malta, IL
Skilled in following techniques:
Cupping Therapy

Raindrop Technique

Reflexology for Relaxation

Shiatsu for Upper Body

Lymphatic Drainage

Fijian Barefoot Massage

Spa Techniques

Cupping Technique
I want to customize your therapeutic experience and make it one to remember. If you want a girls night that's perfect, please call. I am affiliated with other massage therapists and estheticians, so as to customize your perfect evening.
Each session is customized to what you are needing at that moment.
I also has a convenient studio just South of State Street that is a perfect getaway to relax and unwind.
Start your experience NOW by setting up your appointment today!
---
Swedish/ Deep Tissue Massage

is a combination of Swedish and Deep Tissue Techniques to where you body needs deep or regular massage.
Fijian Barefoot Massage is where Tiffany uses her feet to do your massage. It much deeper than Deep Tissue since she is able to work with her body weight and gravity to customize the depth of your massage. This technique is very effective for individuals who like deep tissue massage or have large muscles.
Lymphatic Drainage

works with the complex network of vessels and ducts in the lymphatic system throughout the body to help redirect and increase lymph flow. This is a perfect technique if you have any kind of swelling or just want to boost your immune system.
Shiatsu for Upper Body

works with meridians throughout the head and neck to alleviate headaches as well as neck and shoulder tension. This also involves stretching the upper body.
Relexology for Stress

is a form of massage focuses on feet and hands only. It uses alternating pressure in reflex zones to stimulate relaxation for the entire body.
Raindrop Technique is a method of using Vita Flex, reflexology, massage techniques, etc., and essential oils applied on various locations of the body to bring it structural and electrical alignment. It is designed to bring balance to the body with its relaxing and mild application. It will help align the energy centers of the body and release them if blocked, without using hard pressure or trying to force the body to change, which should never be done.